People are talking about this Haunt…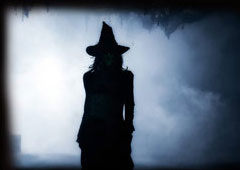 Scariest one I have ever been to! My hair stood up all over my body. This haunt is awesome! I have been to quite a few in my area and surrounding states, and this one was the best! I would highly recommend it! – Alyson K. York, PA.

I never thought anything like this haunted woods would be scary. I was wrong. I dropped my keys and my drink when this creature lunged at me from nowhere. Got this real erie feeling as I went through the grave yard. Completely weird. My heart ended up racing the whole time…. 5 stars! – Brandon L. Owings Mills, MD.
For additional info:
* If you are interested in volunteering as an actor or actress, or would like to help make props for this event, give Melinda a call . It's a LOT of fun …and for a GREAT cause!